Dr. Bruce Spencer
Professor, Labour Relations & Adult Education
Contact
Biography
I moved to Athabasca University from the Department of Adult and Continuing Education, Leeds University, UK, in the summer of 1990. I welcomed the opportunity to help develop an open, accessible, distance education in line with Athabasca University's mission statement. This goal has directed my work at AU in the Faculty of Humanities and Social Sciences (FHSS). The FHSS strives to provide critical and socially relevant courses and programs. Our Faculty is particularly committed to making AU available to ordinary women and men, to working Canadians, students and their communities.
My personal research interests are in adult education, workers' education, labour unions, particularly workplace union organization, and workplace learning (for an abbreviated c.v. click here). I have undertaken a comparative study of labour education (Unions and Learning in a Global Economy: International and Comparative Perspectives) and published a introduction to The Purposes of Adult Education and to Work and Learning . These diverse interests are reflected in AU courses which I have written, for example: MDDE 611 Foundations of Adult Education, IDRL 201 Labour Unions, and MAIS 645 Understanding Work and Learning.
One of the problems facing adult students who may not have undertaken any formal post-secondary education is developing the study skills needed to succeed (for a study skills guide click here). Athabasca University offers guidance and skills training to new students and many courses include notes on study skillsrequired for particular courses. AU write site.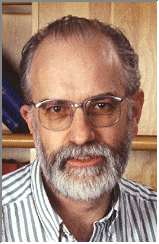 Updated December 10 2014 by Students & Academic Services